Carr Lane makes it easy to buy certified tooling components both online and directly through authorized Carr Lane distributors located throughout North America and the world.
Learn how to navigate our online catalog and contact your local distributor near you below.
Ordering with the Carr Lane Catalog
It's easy to order Carr Lane parts online. Here's how:
1. Navigate product categories and product lines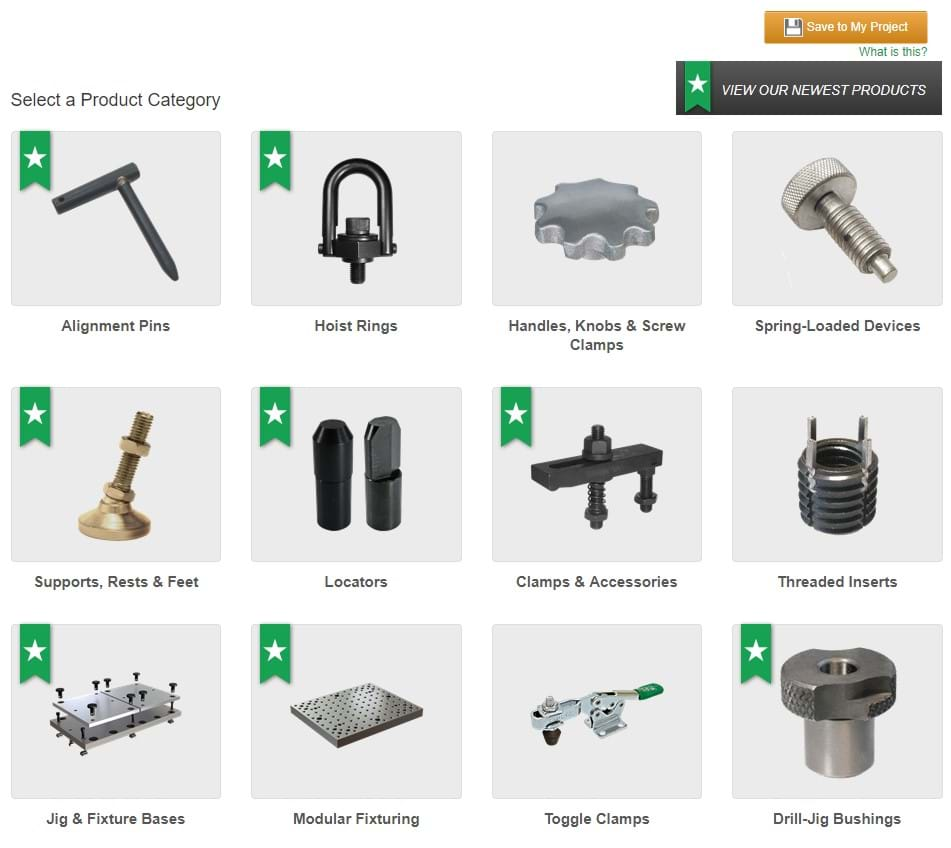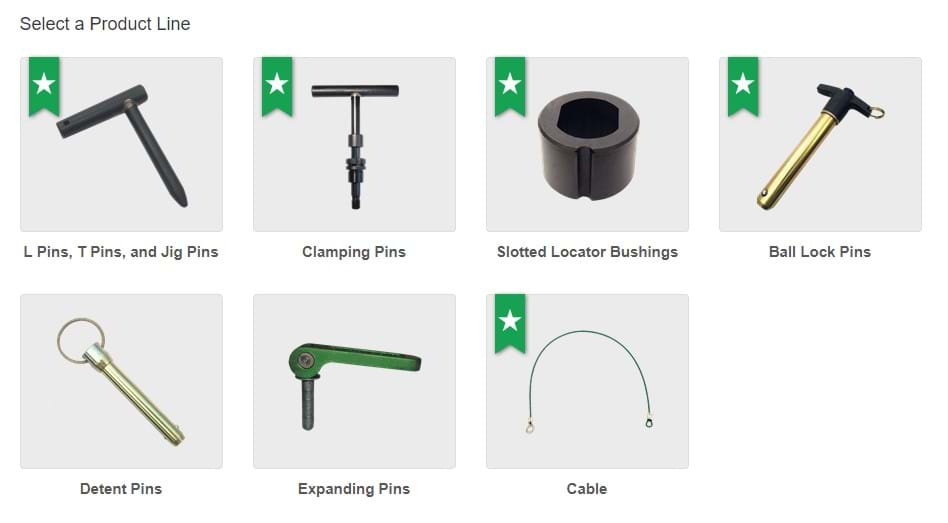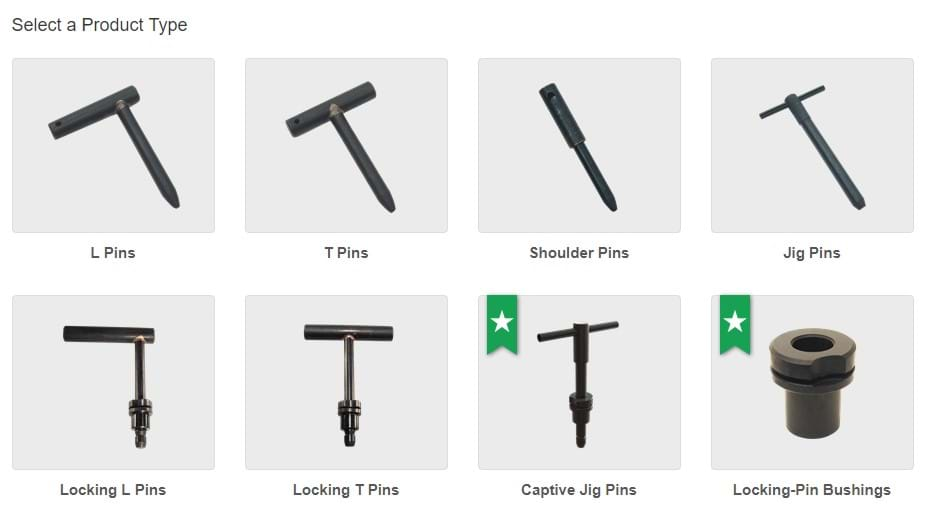 3.
Scroll to Pricing & Availability on the product type page and add quantity to your desired product. On this page, you can request more information about specific Carr Lane product numbers by clicking the information button or part number. CAD drawings can also be requested for download. Quantity can be added to pricing & availability from the part number page as well.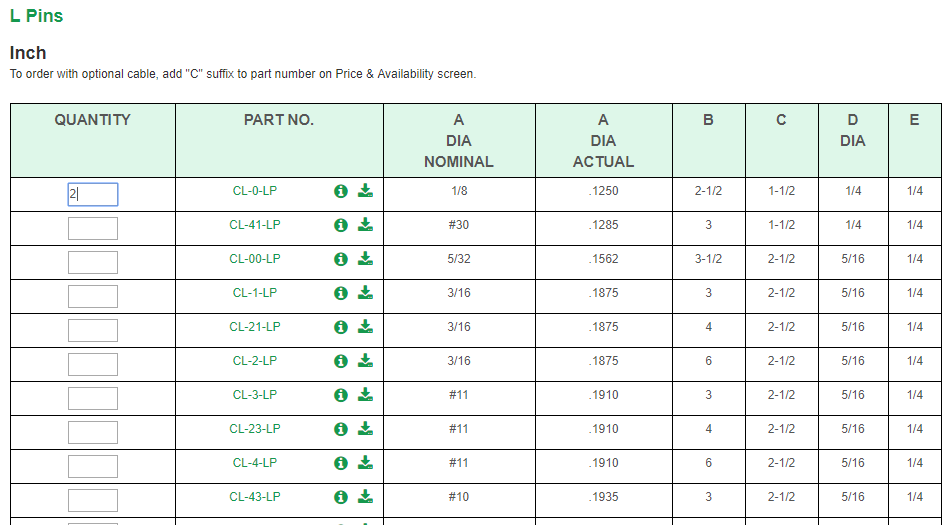 4. Add the desired products to your pricing & availability form by clicking "Place Order" or "Add to Pricing & Availability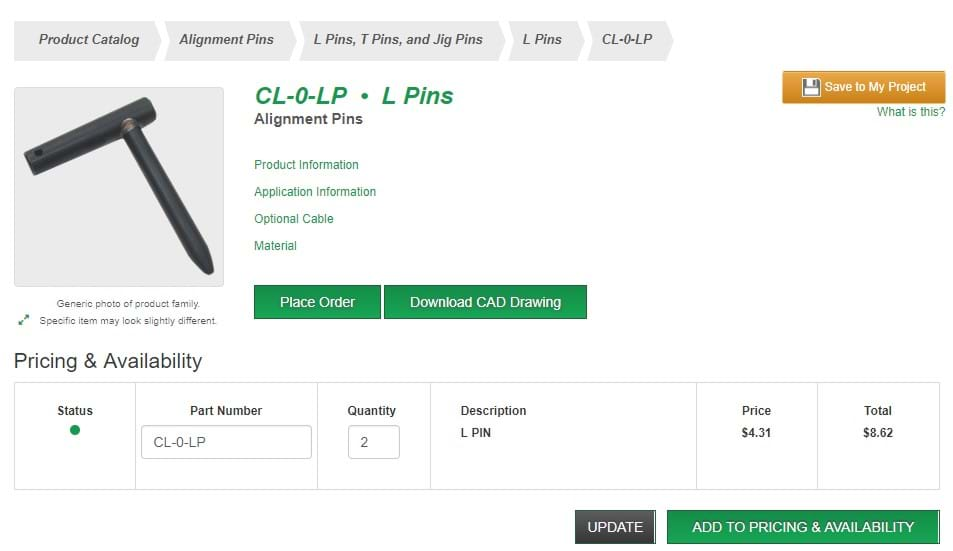 5. Product status is indicated in Pricing & Availability. These indications alert customers of in-stock status on Carr Lane products.

6. From here, customers will be promoted to login to or register for an account or checkout as a guest.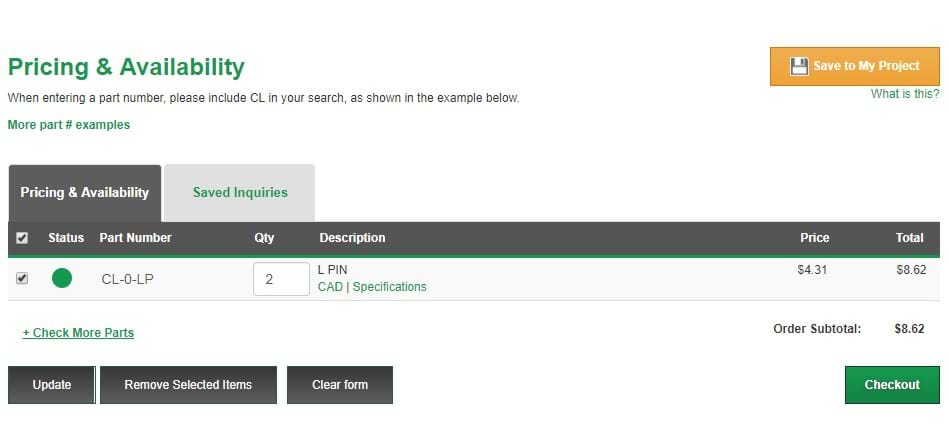 Orders placed through the Carr Lane online catalog are fulfilled by local distributors. Customers can select from a list of distributors nearby during the checkout process.
Catalog Filtering Tools
Use our catalog tools filter located in the left hand column to filter specific products by Metric or Inch measurements or see our newest products
Chat Live with a Carr Lane Representative
Get industry-leading product support directly through the Carr Lane catalog by clicking the live chat icon in the left-hand corner of the page.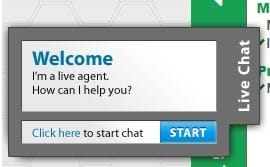 Contacting Your Local Distributor
For customers within the continental United States, please see our distributor locator page for your nearest distributor. For other areas, contact Carr Lane Manufacturing directly for the name of the stocking distributor closest to you. To reach our customer service representatives, please call 314.647.6200.
If you are ready to place an order, please order through your local distributor. There are many benefits from ordering directly from your local distributor. Or, you may email us at cl.orders@carrlane.com.

Minimum Order Charges

Carr Lane Manufacturing has a minimum order charge of $75.00 for international orders.
Payment Terms
1% if paid in 10 days, or net 30 days.
PLEASE NOTE: Online Order Payment Terms are MasterCard, VISA, and American Express.
Payment Options
You can pay by electronic payment, company check, or credit card. We accept MasterCard, VISA, and American Express. If you are interested in electronic payments, please contact our Accounts Receivable Department.

Shipping & Handling Information

There are no handling charges on orders from Carr Lane Manufacturing.
Unless specified ship FOB from either Austin, TX or St. Louis, MO.
Unless requested at the time of the order additional insurance, over the default amount included by the carrier, will not be applied to any shipments. If a shipment is lost, damaged, or otherwise not delivered to the customer due to the carrier and the order is shipping "Collect" or "Third-Party," Carr Lane Manufacturing (CLM) shall not be liable for the shipment. If CLM receives any amount of money from the freight carrier in a case of lost or damaged freight, CLM will issue a credit to the customer equal to this amount. Consideration should be given at the time the order is placed to purchase additional insurance for all orders that are shipped "Collect" or "Third Party."